Samsung Galaxy Note II , Samsung's most advanced smartphone to be announced at the IFA conference has many exciting new features and especially the pen S-Pen with Samsung's proprietary software support. Property quad-core Exynos processor clocked at 1.6 GHz; 2GB Ram, with larger screen Note early simultaneous 5.5-inch HD Super AMOLED technology for smooth images and high pixel density. Note II is its Android operating system supports up 4.1.1 Jelly Bean, take advantage of the power of quad-core processors should work on your experience would be great. In addition to the basic demand, the machine is essential, especially believers the machine.
To prepare for the super-Samsung on sale next quarter, cellphones will guide you to make flash Stock Rom, Cook Rom, Root, create Recovery and tips. now Samsung Galaxy Note II compliant include the product code: Note II international N7100, Note II Sprint, Note II Verizon, Note II AT & T LTE. This topic I will refer mainly to the Samsung Galaxy Note II international version code N7100.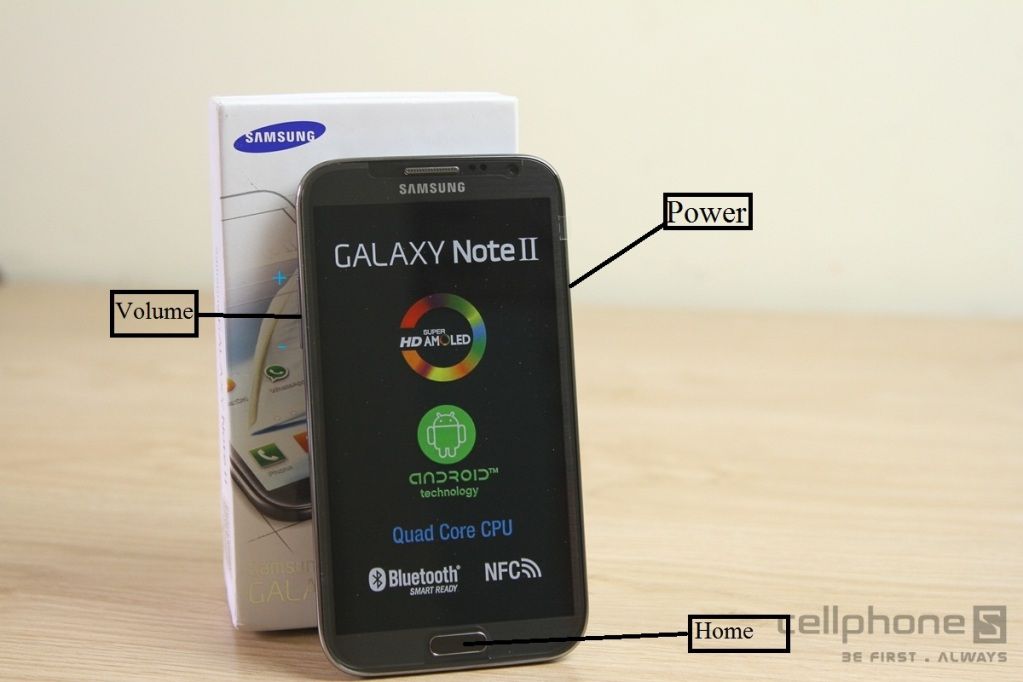 Downloading REGIME (often used when up Stock Rom, PIT file, etc): Off -> Hold simultaneous keystrokes Power (Power) + Volume Discount + Home keys.
Recovery Mode (usually used when up Cook Rom, Kernel, Themen, Mod): Shutdown-> Hold simultaneous keystrokes Power (Power) + Volume Boost + Home.
Note: You need to read the appropriate mode offline.
I. INSTRUCTIONS UP STOCK ROM
ROM STOCK LIST

There has been a genuine Rom Vietnam Vietnamese okay. There are able to experience the different Stock. AE you who have the test.
| | | | | | | | | | | |
| --- | --- | --- | --- | --- | --- | --- | --- | --- | --- | --- |
| | Vietnam | 2012 September | Android 4.1.1 | N7100XXALIE | N7100OLBALI9 | | | | | |
| | Egypt | 2012 September | Android 4.1.1 | N7100XXALIH | N7100OJVALIA | | | | | |
| | India | 2012 September | Android 4.1.1 | N7100XXALIE | N7100ODDALI9 | | | | | |
| | South Africa | 2012 September | Android 4.1.1 | N7100XXALIE | N7100OJVALI9 | | | | | |
| | France (Bouygues) | 2012 September | Android 4.1.1 | N7100XXALIE | N7100BOGALI8 | | | | | |
| | Philippines (Globe) | 2012 September | Android 4.1.1 | N7100XXALIE | N7100OLBALI9 | | | | | |
| | Malaysia | 2012 September | Android 4.1.1 | N7100XXALIE | N7100OLBALI9 | | | | | |
| | Thailand | 2012 September | Android 4.1.1 | N7100XXALIE | N7100OLBALI9 | | | | | |
| | Philippines (Sun) | 2012 September | Android 4.1.1 | N7100XXALIE | N7100OLBALI9 | | | | | |
| | United Arab Emirates | 2012 September | Android 4.1.1 | N7100XXALIE | N7100OJVALI9 | | | | | |
II. GUIDE ROOT AND CREATE RECOVERY MACHINE
purpose of the Root and Recovery so that users can perform intrusion into computer systems and customize new features, up rom cook ... If you have that machine then before all Download the necessary files
How to
- Use Odin3 v3.04 flash file only one form. tar
- Open Odin3 v3.04, proceed to run Odin.
Putting Downloading mode (by pressing the power key at the same time + Reduce negative + Home key)
- Plug connecting cable Note II to the computer, Odin blue COM port was successfully received.
- Odin guarantee of default. Selected the PDA and only flash file Recovery needs
- Click Start to perform up Recovery. Tar.
-Up finished machine will reboot and press Finish. WARNING : Machine you will stand at the boot screen slightly longer one (the Galaxy Note II) you do not feel okay , wait 1 it will run as root successfully
SOME IMAGES AFTER ROOT
Technorati Tags:
Note
,
Stock
,
guidance
,
Root
,
Recovery
,
Samsung
,
Galaxy
,
conference
,
quad
,
Exynos
,
processor
,
Super
,
technology
,
Android
,
system
,
Bean
,
advantage
,
processors
,
addition
,
machine
,
believers
,
sale
,
Cook
,
product
,
Sprint
,
Verizon
,
topic
,
version
,
REGIME
,
Hold
,
Power
,
Volume
,
Discount
,
Home
,
Mode
,
Kernel
,
Themen
,
Shutdown
,
Boost
,
INSTRUCTIONS
,
LIST
,
Vietnam
,
Vietnamese
,
September
,
Download
,
Unlock
,
Info
,
Egypt
,
India
,
South
,
Africa
,
France
,
Bouygues
,
Philippines
,
Globe
,
Malaysia
,
Thailand
,
Arab
,
Emirates
,
GUIDE
,
CREATE
,
purpose
,
users
,
intrusion
,
computer
,
systems
,
tools
,
Latest
,
Kies
,
Open
,
Odin
,
Reduce
,
Plug
,
port
,
Click
,
Start
,
Finish
,
SOME
,
IMAGES
,
keystrokes
Windows Live Tags:
Note
,
Stock
,
guidance
,
Root
,
Recovery
,
Samsung
,
Galaxy
,
conference
,
quad
,
Exynos
,
processor
,
Super
,
technology
,
Android
,
system
,
Bean
,
advantage
,
processors
,
addition
,
machine
,
believers
,
sale
,
Cook
,
product
,
Sprint
,
Verizon
,
topic
,
version
,
REGIME
,
Hold
,
Power
,
Volume
,
Discount
,
Home
,
Mode
,
Kernel
,
Themen
,
Shutdown
,
Boost
,
INSTRUCTIONS
,
LIST
,
Vietnam
,
Vietnamese
,
September
,
Download
,
Unlock
,
Info
,
Egypt
,
India
,
South
,
Africa
,
France
,
Bouygues
,
Philippines
,
Globe
,
Malaysia
,
Thailand
,
Arab
,
Emirates
,
GUIDE
,
CREATE
,
purpose
,
users
,
intrusion
,
computer
,
systems
,
tools
,
Latest
,
Kies
,
Open
,
Odin
,
Reduce
,
Plug
,
port
,
Click
,
Start
,
Finish
,
SOME
,
IMAGES
,
keystrokes
WordPress Tags:
Note
,
Stock
,
guidance
,
Root
,
Recovery
,
Samsung
,
Galaxy
,
conference
,
quad
,
Exynos
,
processor
,
Super
,
technology
,
Android
,
system
,
Bean
,
advantage
,
processors
,
addition
,
machine
,
believers
,
sale
,
Cook
,
product
,
Sprint
,
Verizon
,
topic
,
version
,
REGIME
,
Hold
,
Power
,
Volume
,
Discount
,
Home
,
Mode
,
Kernel
,
Themen
,
Shutdown
,
Boost
,
INSTRUCTIONS
,
LIST
,
Vietnam
,
Vietnamese
,
September
,
Download
,
Unlock
,
Info
,
Egypt
,
India
,
South
,
Africa
,
France
,
Bouygues
,
Philippines
,
Globe
,
Malaysia
,
Thailand
,
Arab
,
Emirates
,
GUIDE
,
CREATE
,
purpose
,
users
,
intrusion
,
computer
,
systems
,
tools
,
Latest
,
Kies
,
Open
,
Odin
,
Reduce
,
Plug
,
port
,
Click
,
Start
,
Finish
,
SOME
,
IMAGES
,
keystrokes
Blogger Labels:
Note
,
Stock
,
guidance
,
Root
,
Recovery
,
Samsung
,
Galaxy
,
conference
,
quad
,
Exynos
,
processor
,
Super
,
technology
,
Android
,
system
,
Bean
,
advantage
,
processors
,
addition
,
machine
,
believers
,
sale
,
Cook
,
product
,
Sprint
,
Verizon
,
topic
,
version
,
REGIME
,
Hold
,
Power
,
Volume
,
Discount
,
Home
,
Mode
,
Kernel
,
Themen
,
Shutdown
,
Boost
,
INSTRUCTIONS
,
LIST
,
Vietnam
,
Vietnamese
,
September
,
Download
,
Unlock
,
Info
,
Egypt
,
India
,
South
,
Africa
,
France
,
Bouygues
,
Philippines
,
Globe
,
Malaysia
,
Thailand
,
Arab
,
Emirates
,
GUIDE
,
CREATE
,
purpose
,
users
,
intrusion
,
computer
,
systems
,
tools
,
Latest
,
Kies
,
Open
,
Odin
,
Reduce
,
Plug
,
port
,
Click
,
Start
,
Finish
,
SOME
,
IMAGES
,
keystrokes